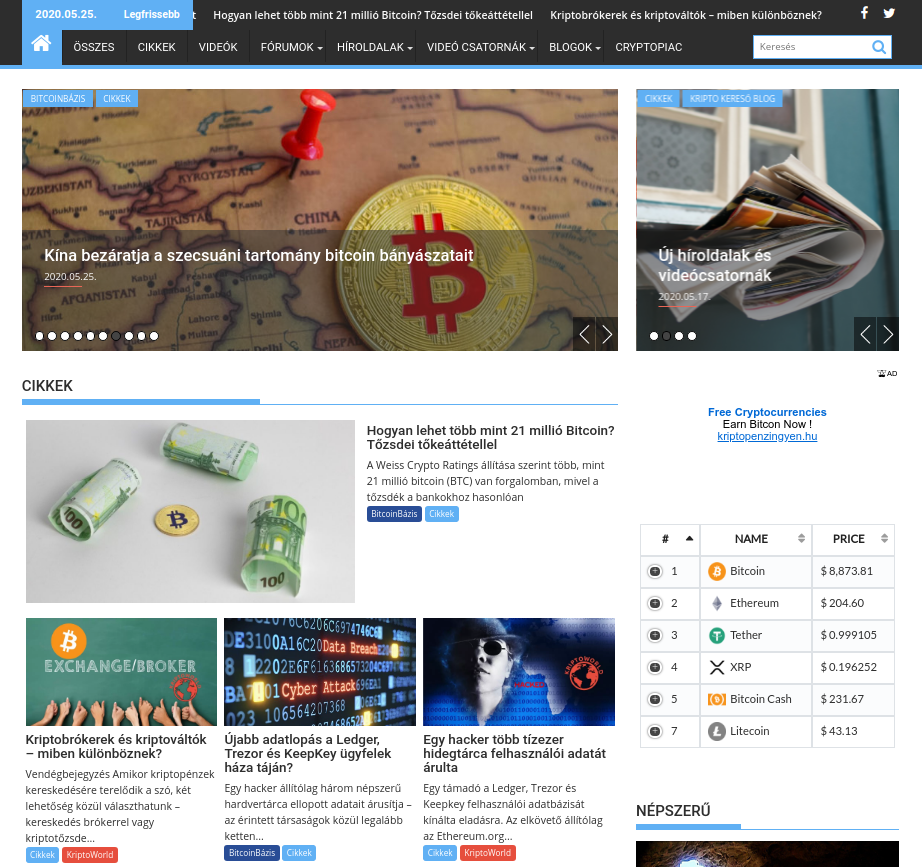 Platform: Any - browser based
Language: Javascript, PHP
Other used: Simple HTML DOM parser, Youtube data API, Wordpress
Idea
The main idea was to create one simple website that lists all of the hungarian news about cryptocurrencies from multiple sites. Meanwhile I discovered, there are much more news sources than just written media, so some youtube channels were also included in the list.
How it works
The background scripts automatically parse the main news portals in every hour, seeking for new content. If any fresh article/video found on the observed sites, then they will be stored in the database.
Purpose of the project
The main database is growing day by day continuously, currently (in 2021) the number of stored articles+videos exceeded 20,000. Visitors come regularly for fresh content, and the feedbacks are very positive. This answers the project's main question: "will anyone be interested in hungarian crypto news?"
After two years, all of the above led to a complete rewrite of the code from scratch, and added Wordpress as a frontend in 2020. Fresh articles/videos are stored as WP posts, with the help of some background PHP scripts and a little bit of magic :)
Links
Webpage: kriptokereso.com
Media
BitcoinBázis.hu article about the site opening