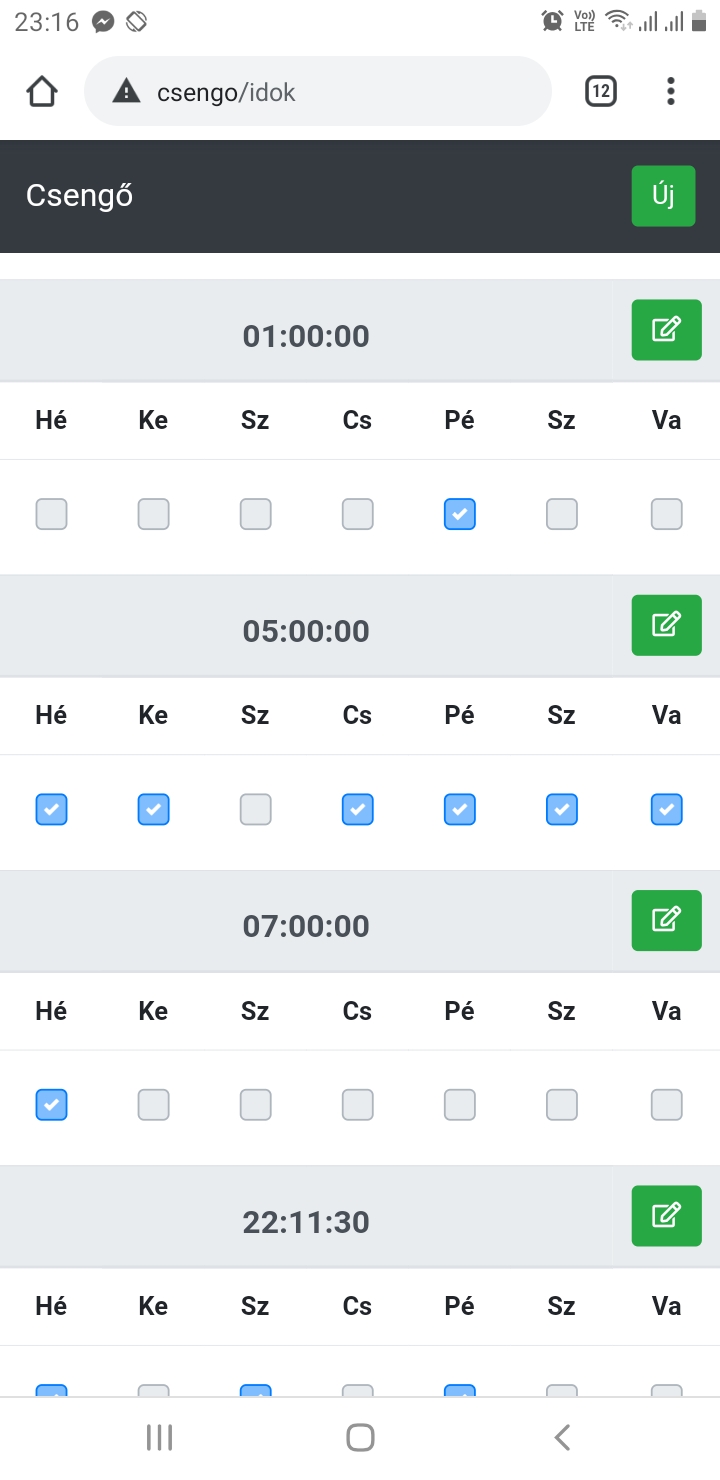 Platform: Multiple
Language: PHP, bash scripts
Other used: Html, CSS, MySql
Description
A programmable factory ringer made to an acquaintance to indicate the start/end of working hours and work breaks.
How it works?
The frontend can be accessed through LAN with a browser. Code was written in PHP (CodeIgniter), data is stored in a MySql database.
The whole system runs on a Raspberry Pi, and it controls a regular 220V bell with an 5V relay connected to GPIO pins.